Due to the ongoing (on 20 august 2019) rescue operation in the Wielka Śnieżna Cave in the Tatra mountains we decided to write about cave communications.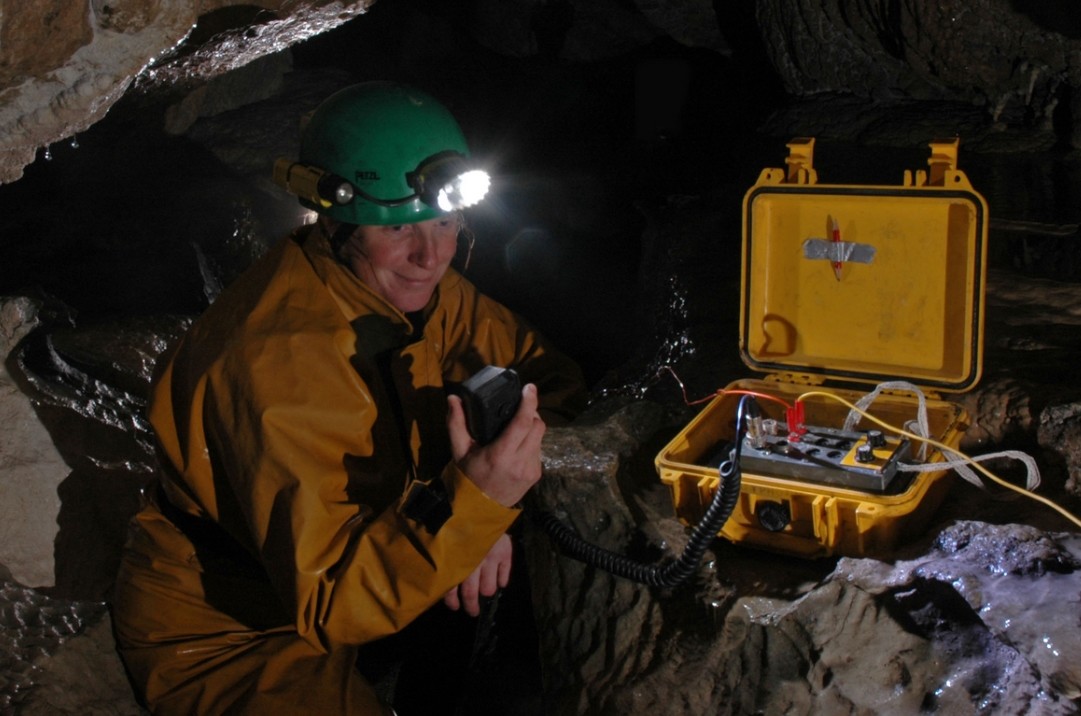 Rocks and soil attenuate radio signals well. Despite of this some means of communications in caves and mines are needed.
The attenuation rises with frequency. Normal VHF communications gear can't be used, sometimes the distance can deteriorate to meters, depending on the geology and shape of tunnels. Of course cell phones are totally out of the question too. Shortwave radio behaves only a bit better.
Much larger distances can be achieved using low frequencies.