Encouraged with the outcome of latest earth dipole tests I decided to continue testing of those interesting antennas.
This time, however, I aimed at:
testing the possibility to transmit in 136 kHz
checking how a good quality electrode will impact the antenna
confirming that an earth dipole can work effectively above the ground with low resistance
testing an antenna of this length to be able to receive signals at the lower end HF
I used a 0.6 mm copper plated steel pole (due to cost and no alternatives available). Resistance for the pole was over 1kOhm. The cord was spread across the field lying on the grass or in the bushes at the height of 0 – 2 meters above the ground level.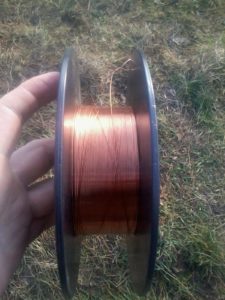 Continue reading "A bridge on the Vistula river as an element of an antenna – earth dipole tests continued"