This grabber is currently inactive. I hope to have it back in winter 2019.
Grabber 82Hz at Jacek SQ5BPF , QTH Warsaw KO02md 92.6uHz bins , 1 minute steps.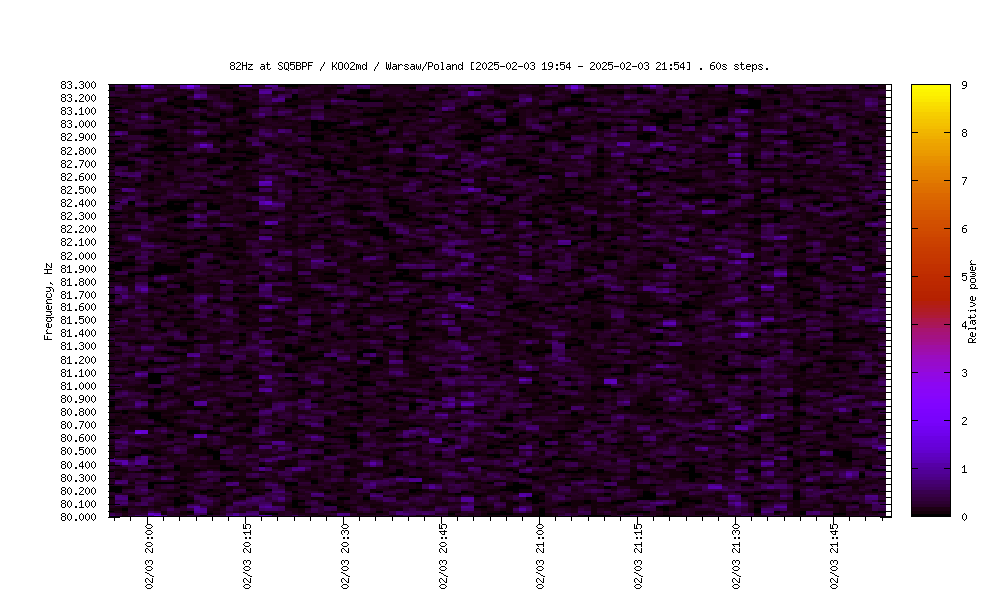 View of last 12 hours: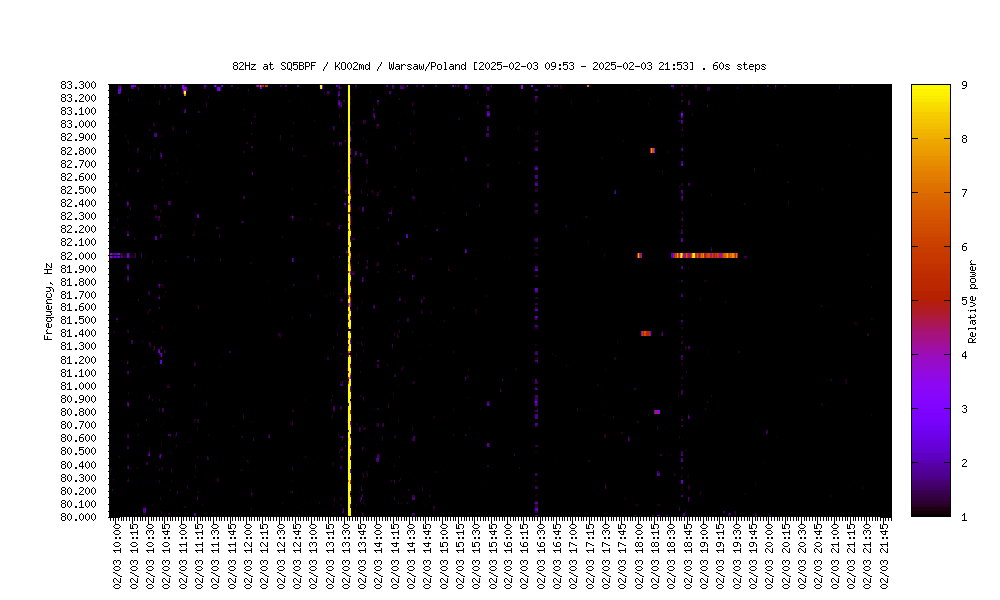 View of last 48 hours: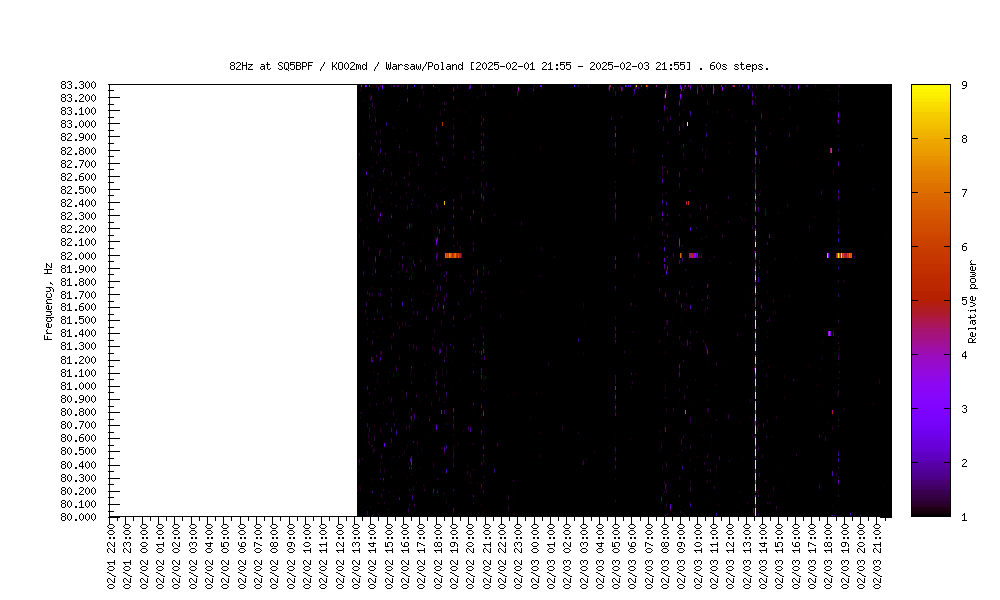 The antenna wasn't built for ELF, and thus the S/N isn't that great.
ZEVS is a military transmitter working at 82Hz. More information is avaliable at this website:
http://www.vlf.it/zevs/zevs.htm
See also other grabbers:
Grabber 8270Hz at Jacek SQ5BPF , QTH Warsaw KO02md 92.6uHz bins , 1 hour steps
KLUBNL.PL grabbers
VLF/LF/MF grabber list