Last time I tested earth electrode I felt encouraged to work on this some more. Beneficial propagation during this time of the year and the fact that I've been well drilling on my land were more than a good excuse for experimenting with an electrode dug 13 meters below ground level. The electrode was placed right in the well and dipped in water of 50 cm. The other electrode was a 1,5 meters long piece of steel beam with 'C' crossed plunged in the nearby lake. The distance between the two electrodes was ca. 100 meters.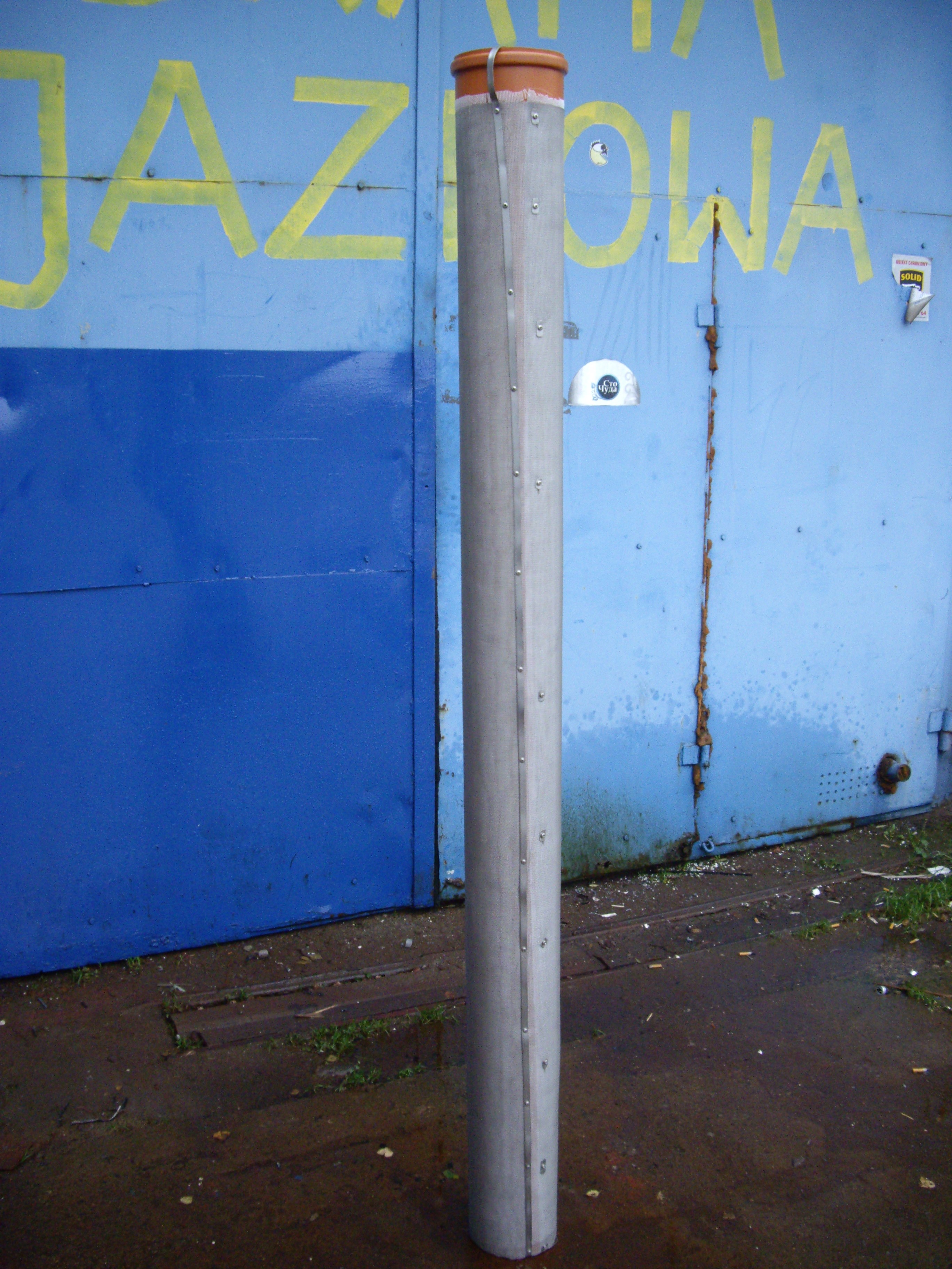 Inox mesh serving as an electrode wound on a 160mm pipe.
The earth electrode theory says such an antenna is not meant to work well on MF due to the depth exceeding  the penetrating characteristics of MF and placing the antenna in soil of good conductivity. On top of that, pouring rain only boosted conductivity of upper layers of the soil and at the same time reduced the waves produced in deeper layers.
This was exactly what I aimed to find out. The results of my experiment proved that the theory does not apply in reality. The small impedance electrodes (as compared to the soil in which they were placed) managed to lower loss for resistance (tested at 70Hz) from 1000 Ohm to ca. 50 Ohm.
The impedance of the 630m antenna was ca. 300 Ohm, for 136kHz this was a few kiloohms.
Stations which received signals from my earth electrode
DC0DX/RF, DF2JP, DF5FH, DG3LV, DH5RAE, DH5RAE, DJ0ABR, DJ5CS, DK6UG, DK6XY, DK7FC, DK7FC/P, DL/PA0EHG, DL1KAI, DL4MAU, DL4RAJ, DL6TY, DM5HF, F4DTL, F6CNI, G3KEV, G4ZFQ, LA3EQ, M0NKA, OE3EMC, OH2VMP, OH6JKN, OR7T, PA0A, PA0EHG, PA0RDT, PA3ABK/2, PA7EY, PI4THT, SP5XSB
Signals from stations received from my earth electrode

DH5RAE, DJ5CS, DK6NI, DK6XY, DL2WB, EA3AER, EA4GHB, F1AFJ, F4GUK, F4HQJ, F6ACU, G3KEV, G4GCI, G4JNT, G6AVK, IW4DXW, LA1BCN, PA0A, PA0SLT, SP5XSB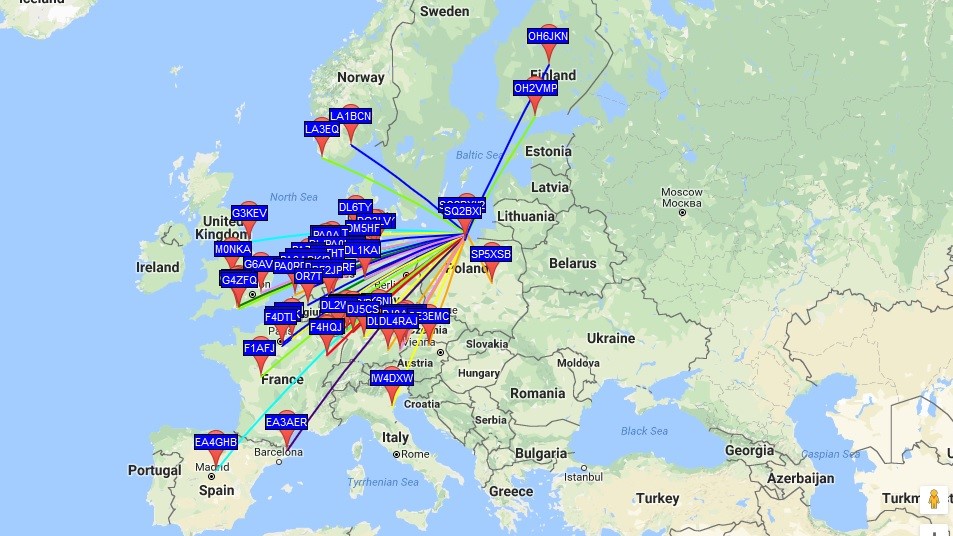 The antenna performs significantly well at 472kHz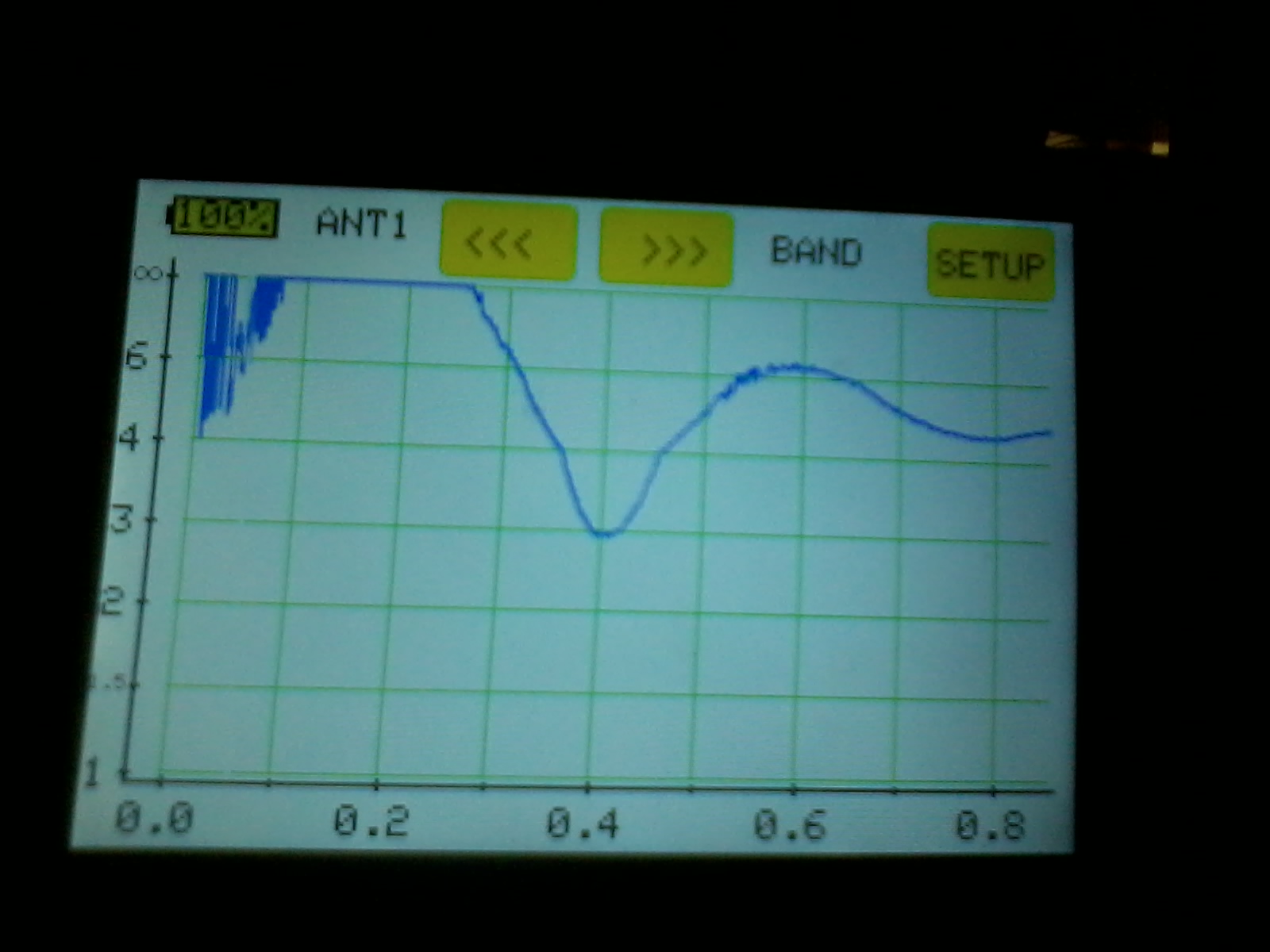 The SWR of the antenna with a transformer switched at 1:1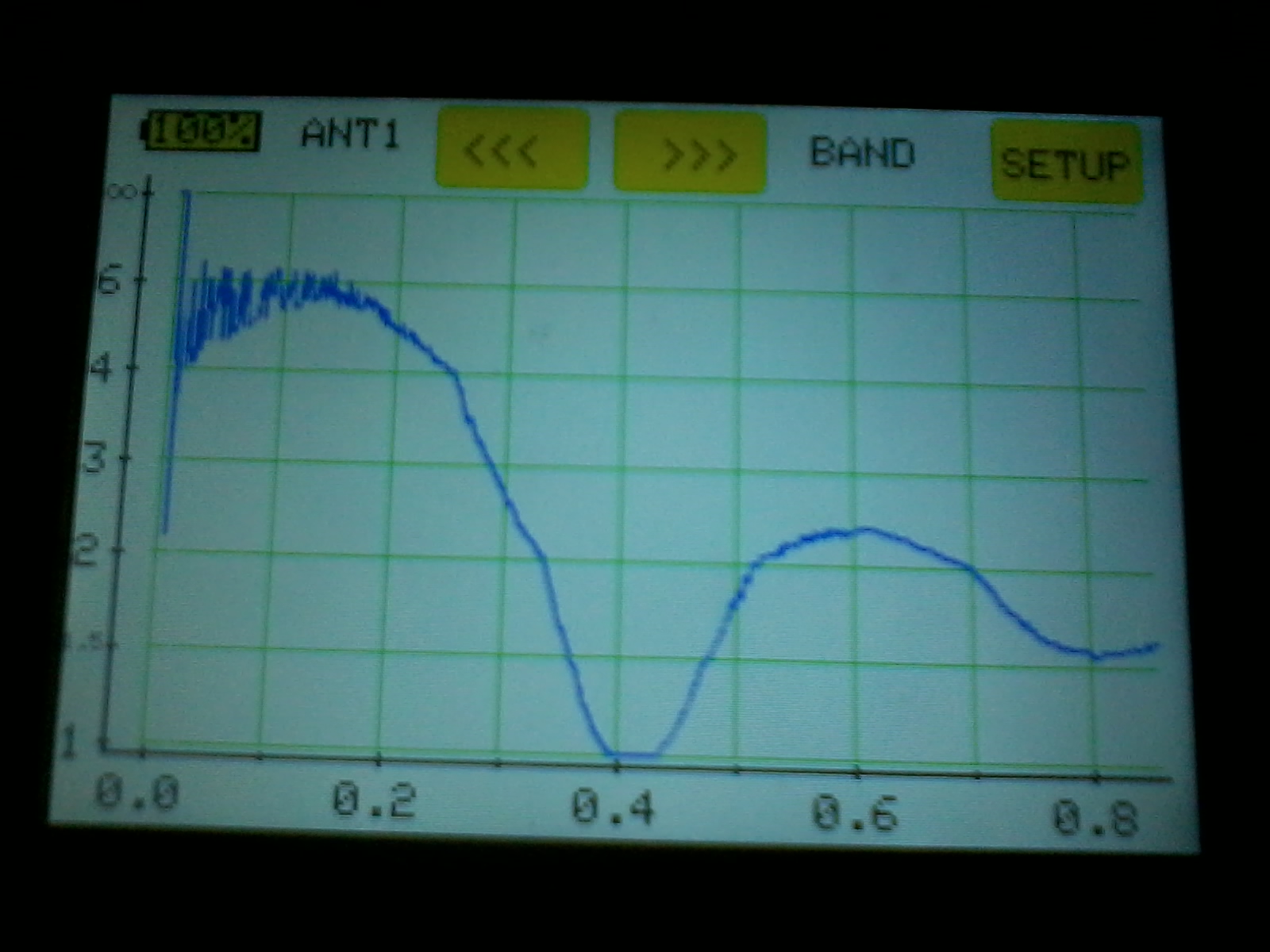 The SWR of the antenna with a transformer switched at 1:4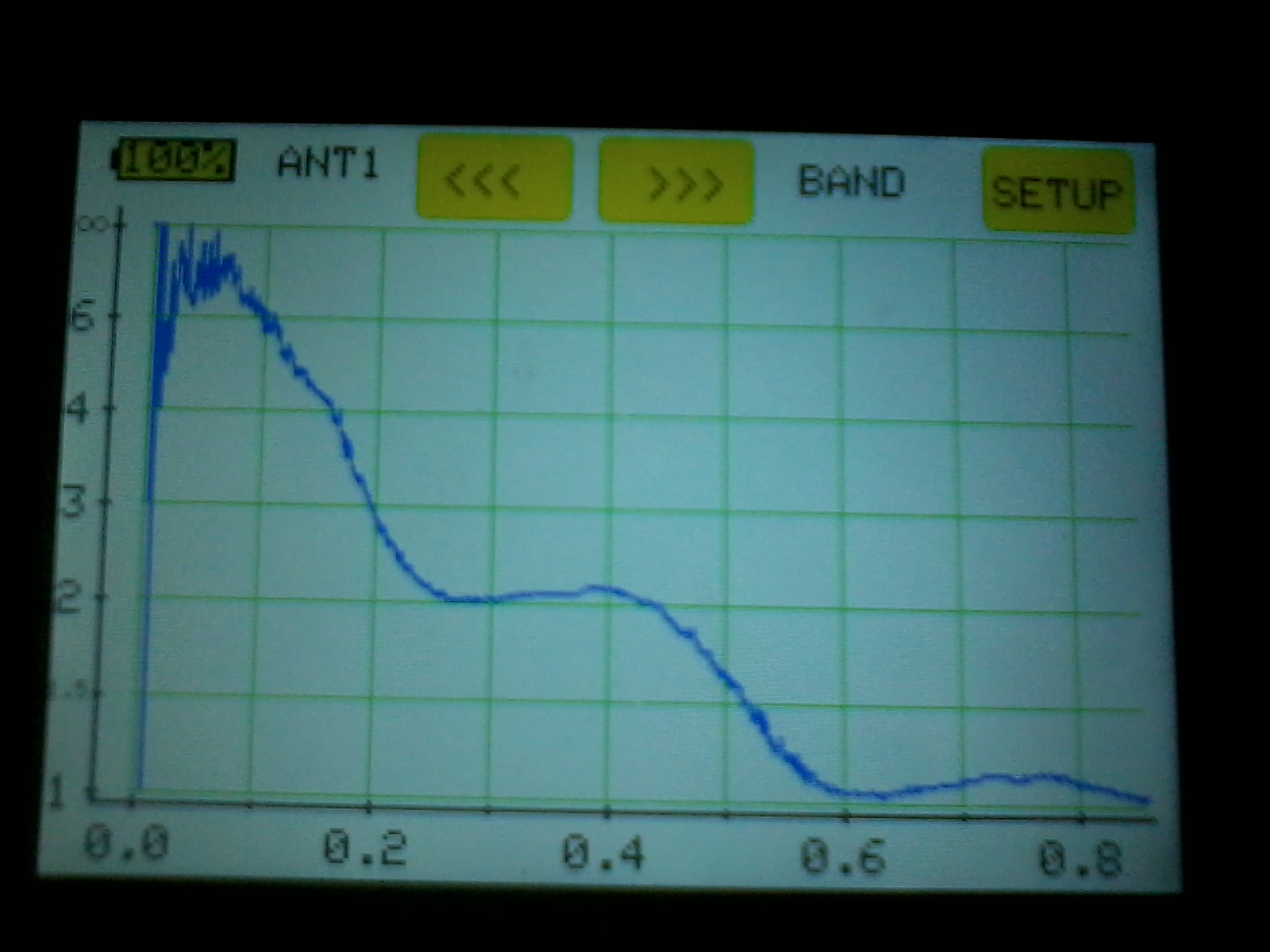 The SWR of the antenna with a transformer switched at 1:9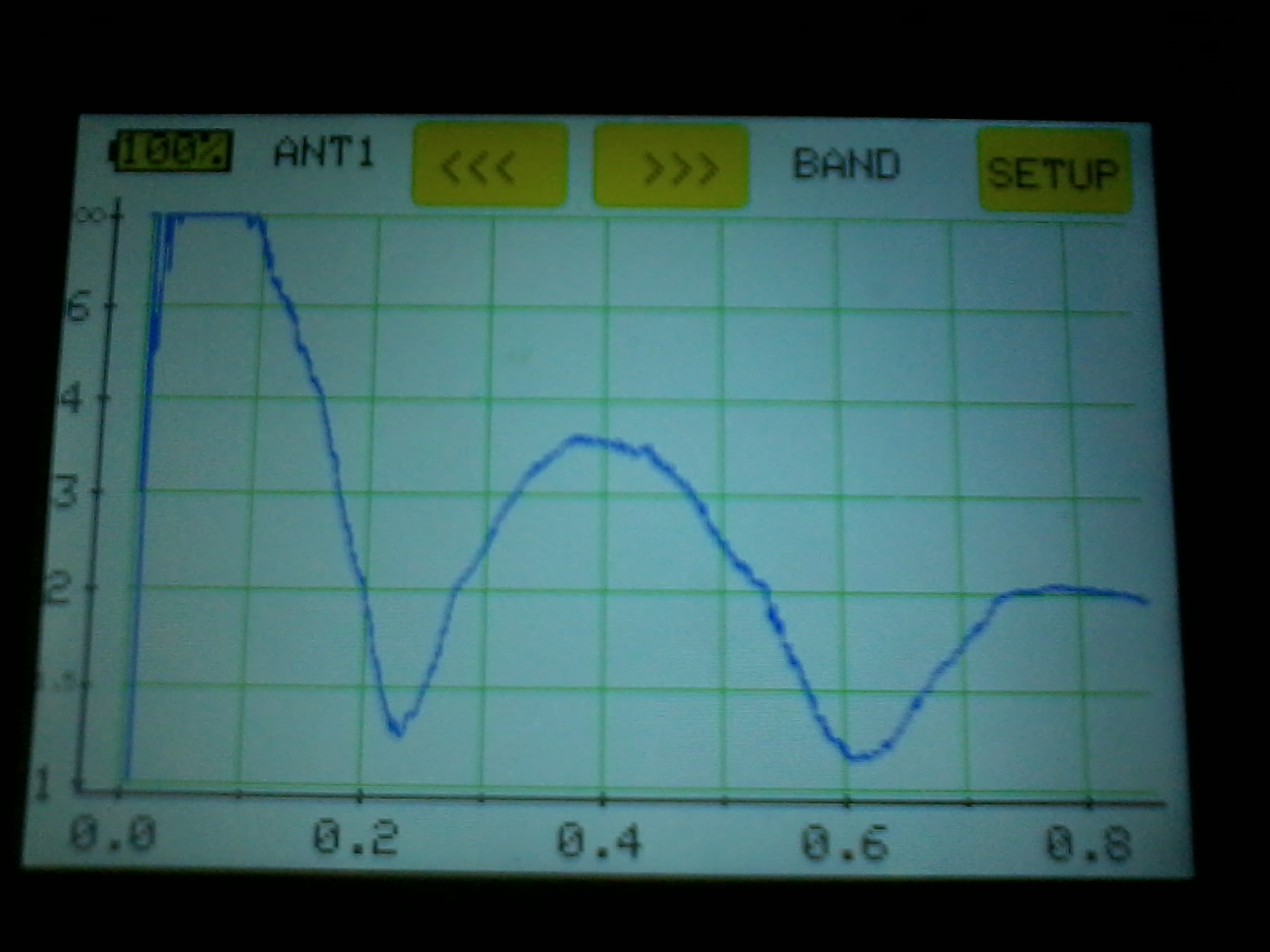 The SWR of the antenna with a transformer switched at 1:16
More tests soon 🙂