GM Stefan, Markus,
first reception of you last night in "low noise environment" JO31hh.
SDR-IQ with the small Wellbrook-Loop on balcony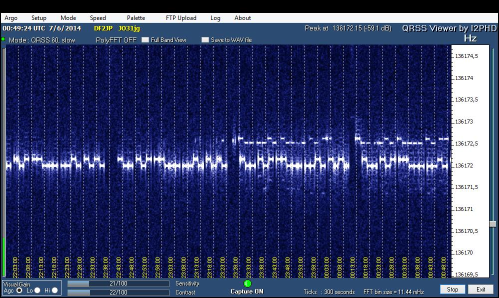 Many thanks for the "test-signals" :o)
73 Joe
Filling in the gap between DK7FC (136172) and R (presumably R7NT, 136173) for a while...
-----Ursprüngliche Mitteilung-----
Von: DK7FC <[email protected]>
An: rsgb_lf_group <[email protected]>
Verschickt: Sa, 5 Jul 2014 8:21 pm
Betreff: Re: LF: LF tonite


This night, DFCW-90, lonely! Or, will someone else join in? 




Starting NOW! 




 




73, Stefan