Hello Alex!
It's a pleasure when it works!
My experience balloon and kite (Spountnik loads tests a few years ago, launched since MIR, a great thing too!): Do not use plastic wrapped wire (static electricity, several KV!).
Do not forget a resistance (~ 500 K Ohms 2W) between the antenna and the ground otherwise it is very unpleasant! (Hi!)
I hope to contact you this winter, here I use a kite (6m ²) and aluminum wire (1.6 or 0.8mm diameter). Tests have been done on 160m and it works very well, I hope to reproduce these tests on 136 KHz (QRSS and normal CW), always with a kite (helium and the balloon are too expensive for me).
VY 73 Alex and thank you again for the report.

PS: Congratulations for organizing the World Cup, SUPER!
Jeff / F6CWN
(Машинный перевод, мой русский слишком беден ...)
Привет, Алекс!
Это удовольствие, когда оно работает!
Мой опытный шар и кайт (Spountnik загружает тесты несколько лет назад, запущенные с MIR, тоже замечательная вещь!): Не используйте пластиковую обернутую проволоку (статическое электричество, несколько киловольт!).
Не забывайте о сопротивлении (~ 500 K Ohms 2W) между антенной и землей, в противном случае это очень неприятно! (Привет!)
Я надеюсь связаться с вами этой зимой, здесь я использую кайт (6 м ²) и алюминиевую проволоку (диаметр 1,6 или 0,8 мм). Тесты были выполнены на 160 м, и он работает очень хорошо, я надеюсь воспроизвести эти тесты на 136 кГц (QRSS и обычный CW), всегда с кайтом (гелий и воздушный шар слишком дороги для меня).
VY 73 Алекс и еще раз спасибо за отчет.
PS: Поздравляем за организацию Кубка мира, СУПЕР!
Джефф / F6CWN
Я не знаю, может ли фотография пройти по списку.
Первые испытания на 100 м AGL.

Попробуем все равно!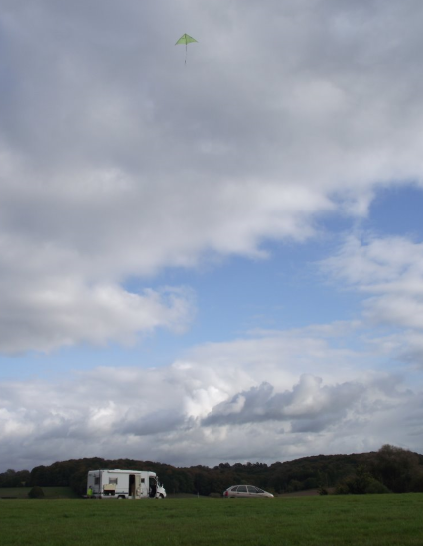 Le 12/07/2018 à 19:14, F6CWN a écrit :




-------- Message transféré --------

Hello Domenico, LF!

73 de Rn3aus 




Четверг, 12 июля 2018, 19:11 +03:00 от Domenico IZ7SLZ

<

[email protected]

>

:

Hi Roman and all!




200 meters vertical antenna! Are you using some decommissioned LF site?

Can you post some photos of your installation?

Many compliments.




Domenico, IZ7SLZ

Hi LF!

RN3AUS TXing now - WSPR-2 and OP32.
Use 200m vertical ant 500W out!

TO EB8ARZ: PSE SWL now!

--
73!
Roman, RW3ADB