Hi Joe,
thank you but this medall has two sides, congrats on your TX.Setup :o)
Anyway, this is an outstanding copy of a TA signal in full daylight path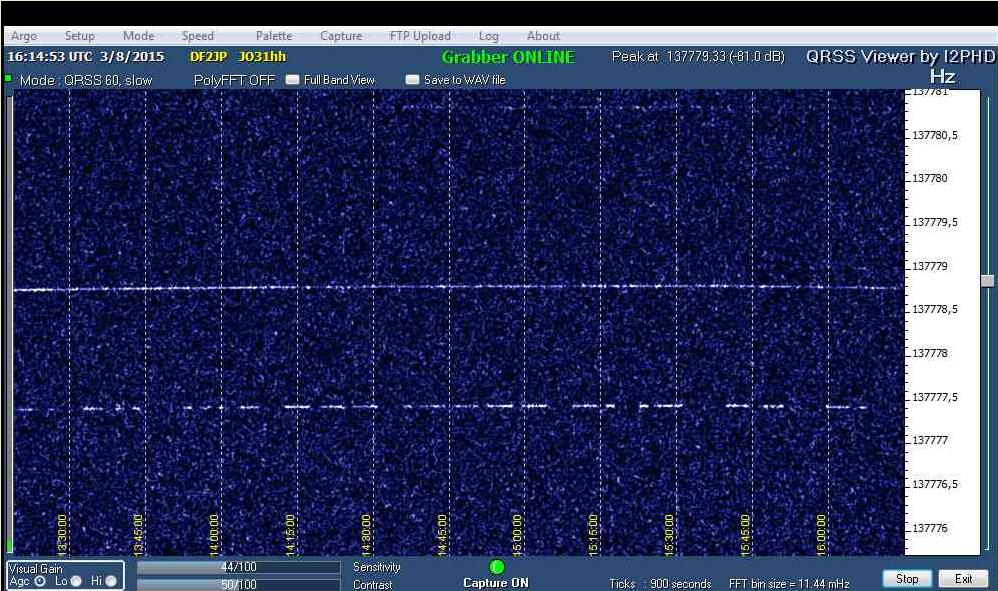 Thank you for the signal
Been watching again.
73 Joe
-----Ursprüngliche Nachricht-----
Von: [email protected] [mailto:[email protected]] Im Auftrag von [email protected]
Gesendet: Sonntag, 8. März 2015 17:00
An: [email protected]
Betreff: Re: AW: LF: LF 137777 NA
Hi Joe,
Just saved that one for a trophy.  Conrats on your RX setup.
73
Joe
On Sun, 8 Mar 2015, Joe wrote:
> Hi Joe, Jay, LF,
>
> full callsign visible during daylight:
>
> http://www.df2jp.dxx.eu/lwgrabber.html
>
> 73 Joe
> DF2JP
>
>
>
>
>
>