Hello Stefan, all...
If this was SAQ tonight between 17 and 19h UTC, then it is time for them to QRPp :-)
I'm able to listen with Spectrum Lab or with SAQrx by Johan Bodin, SM6LKM.
I tried to catch SAQ last year with a small passive loop, but no luck.
Is the SAQ TX frequency always unstable like last evening with 100 Hz drift (if that was SAQ)
Best 73's, Peter.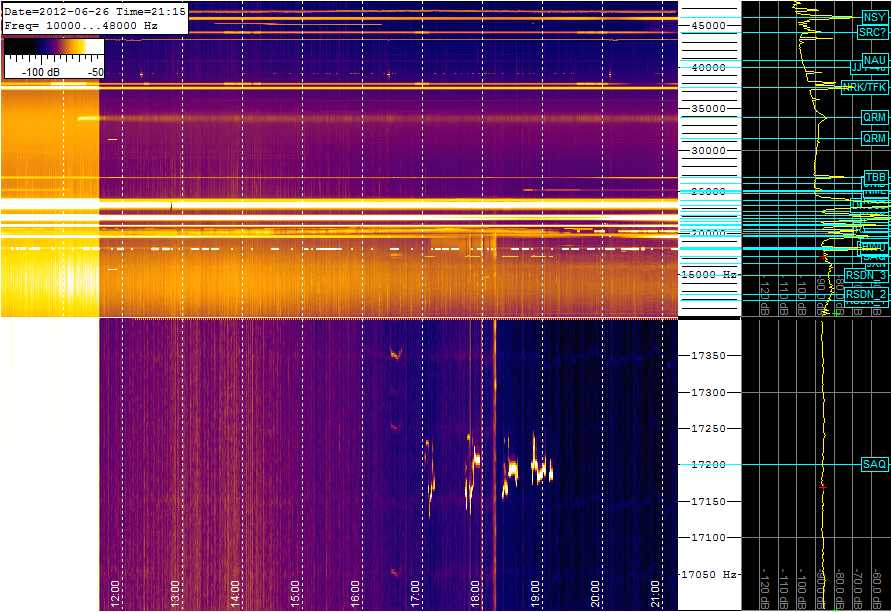 ----- Original Message -----

Sent: Tuesday, June 26, 2012 12:30 PM

Subject: Re: LF: My SAQ monitor here...




Hi Peter,

You will surely have audible reception at that QTH. Must be suitable for light-beam CW too :-)
Are you prepared to listen?

73, Stefan

Am 26.06.2012 14:15, schrieb PA1SDB, Peter:

Hello !

The SAQ spectrum here in The Netherlands - Appingedam - JO33kh