Hi,

The image shows a signal at 50 kHz received at Moonah, Tasmania over the past three days.





Searching the web there is only a time signal RTZ, Irkutsk, Russia, at 50 kHz that could be found.

There are no interruptions to the signal over each hour, and there are no side bands visible at 1 Hz and 10 Hz as per the schedule.

The signal fading suggests that it is some distance away.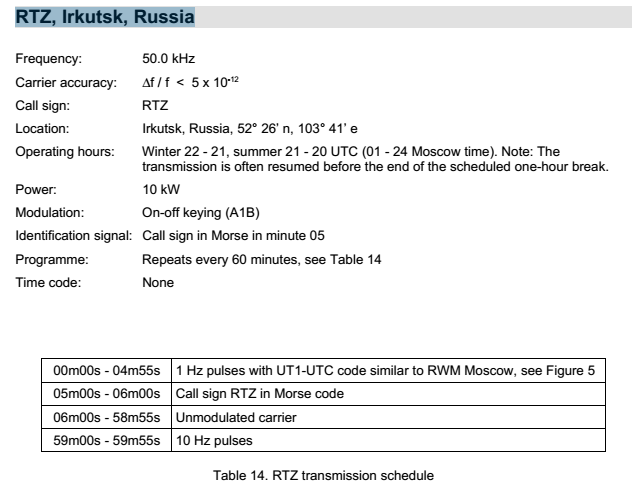 Any idea as to the origin of the signal?

Regards, Edgar
Moonah, Tasmania.