Gm Joe, Henny, LF,
i agree with Henny, strong signal as usual. Starting at 23:20 UTC with a long "dash" and fade out at 08:20UTC
Best copy around 4:30 UTC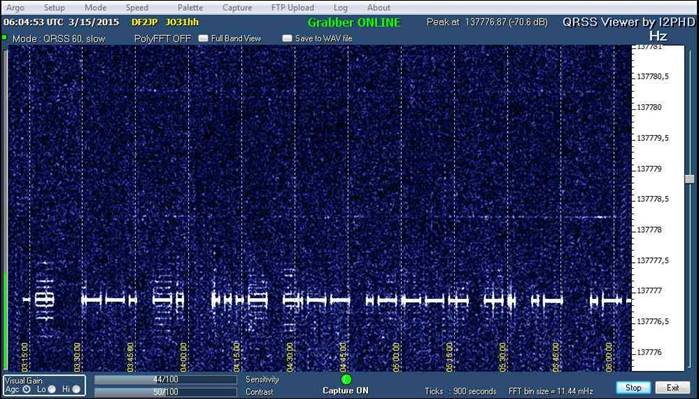 73 Joe
DF2JP
Het bericht kan nu met het volgende bijlagen of koppelingen worden verzonden:
vo1na 15-03-2015

Opmerking: Sommige e-mailprogramma's staan ter beveiliging tegen virussen het verzenden of ontvangen van bepaalde bestandsbijlagen niet toe. Controleer de beveiligingsinstellingen voor uw e-mail als u wilt weten hoe bijlagen worden afgehandeld.